We build specialized sensing and control systems under computer control, with built-in computers, or with no computers at all. We have worked with infrared, microwaves, audio, ultrasonic, ultraviolet, RF, and infrared.  By approaching the problem with a far-ranging palette of technologies, we select the one that best solves your problem– rather than selecting the solution that matches our skills.
"We dig signals out of the mud"
Analog circuit design
Audio and analog signal processing
Low noise / low level
Power and control circuits
Microprocessor interfacing
Sensor conditioning and interfacing
User interface design
Circuit board layout
Prototypes and prototyping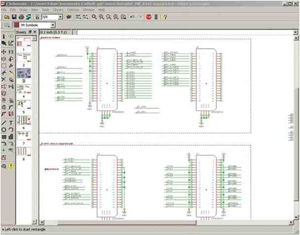 We simulate designs and layout circuit boards using CadSoft EAGLE PCB Software.  But far more important than computer power, we have a wealth of experience in circuit design, and the intuition and know-how that comes only with practice.